Nomada is here for all your fly fish travel needs
Sure, Nomada provides world-class adventures to top fly fishing destinations, but what about all the other stuff involved in preparing for the perfect trip like proper gear and travel arrangements? Don't worry, we've got you covered. Check out our preferred vendors and business partners, where you'll receive the same level of service you've come to expect from us!
Fly Fishing Equipment & Apparel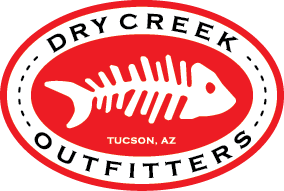 5655 E. River Rd, Suite 131, Tucson, Arizona 85750
(520) 326-7847
Founded in 1999, Dry Creek Outfitters is an independent fly shop located in Tucson, Arizona that offers a wide selection of fly fishing equipment and apparel by all the top manufacturers. Besides being extremely knowledgeable with regards to the latest fly fishing products–and fly fishing in general–owner Eric Loeffler is just an all around great guy. 
Dry Creek offers free shipping, which makes getting your gear a breeze no matter where you live.

8658 E. Shea Blvd., Ste 175, Scottsdale, AZ 85260
(480) 857-2477
Okay, so Just Roughin' It isn't a fly shop. But, they are a really cool outdoor store located in Scottsdale, Arizona that sells the best outdoor tech clothing from all the major brands. Stop in and see Ray and Debbi Hendricks, and they'll not only make sure you have the right clothing for any environment, but that you also look stylish, too!
Air TRAVEL & INSURANCE Services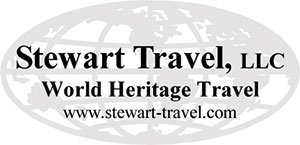 3014 N Hayden Rd #115, Scottsdale, AZ 85251
(480) 926-1703
A member of the Better Business Bureau since 1993, Stewart Travel is a fully accredited IATA & ARC approved travel agency for worldwide air ticketing. Additionally, Stewart Travel offers multi-tier trip insurance policies to cover travel disruptions due to health or other issues. Owner, Pam Stewart is a pro when it comes to booking domestic and international air travel at a reasonable rate, and making sure you have adequate coverage to insure your travel investment.