Nomada FLY FISH TRAVEL COMPANY
When we created Nomada Fly Fish in 2019, we committed to providing our guests the best fly fishing travel experience at a fair price. This means ensuring every Nomada trip is the highest quality and that we provide a level of service unmatched by our competitors. We look forward to earning your trust and your business!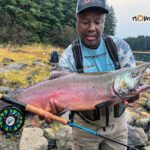 An Arizona native and longtime Phoenix resident, Steve is no stranger to the valley's fly fishing scene. Having worked part-time in various local shops for more than a decade and serving as past president to the Desert Fly Casters club, he's built a reputation for sharing his passion, knowledge, and expertise via fly fishing schools, casting clinics, and speaking engagements. Additionally, he's hosted numerous group trips throughout the southwest and abroad. 
Now retired, Steve's taking his 20-year love of fly fishing to the next level as an Arizona state-licensed fishing guide and the catalyst behind Nomada Fly Fish. He's committed to helping other anglers achieve their fly fishing goals and get the most out of their adventure travel. 
Steve is the type that's never met a stranger, so if you run into him on the water, be sure to say, "Hello!"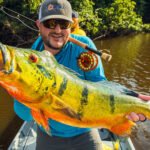 Gentry is an avid fly angler, a freelance outdoor writer, photographer, and speaker who lives in Chandler, Arizona. His fly fishing resume includes over 20 published manuscripts and countless published photos, including three cover shots for Southwest Fly Fishing, and American Fly Fishing magazines. He's also served as a past president of the Desert Fly Casters club and is a longtime board member for the nonprofit White Mountain Lakes Foundation, both based in Arizona.
In his professional life, Gentry is a self-employed graphic/web designer at Gentry Smith Design, LLC.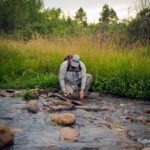 A self-proclaimed dry fly junky from Arizona, Mike is an accomplished fly angler with decades of experience on his home streams, as well as many western rivers. As a former partner in Arizona Fly Fishing–a fly shop once located in Tempe, Arizona–he's hosted numerous trips. He's also served as a past president of the Desert Fly Casters club. In addition to his angling accolades, Mike is an award-winning fly tyer, contract fly tyer for Montana Fly Co., and he teaches tying classes for Dry Creek Outfitters in Tucson, Arizona.
Mike's expert knowledge of fly fishing and salt of the earth personality make him a great addition to the Nomada team.