AFFORDABLE ALASKAN SALMON ADVENTURE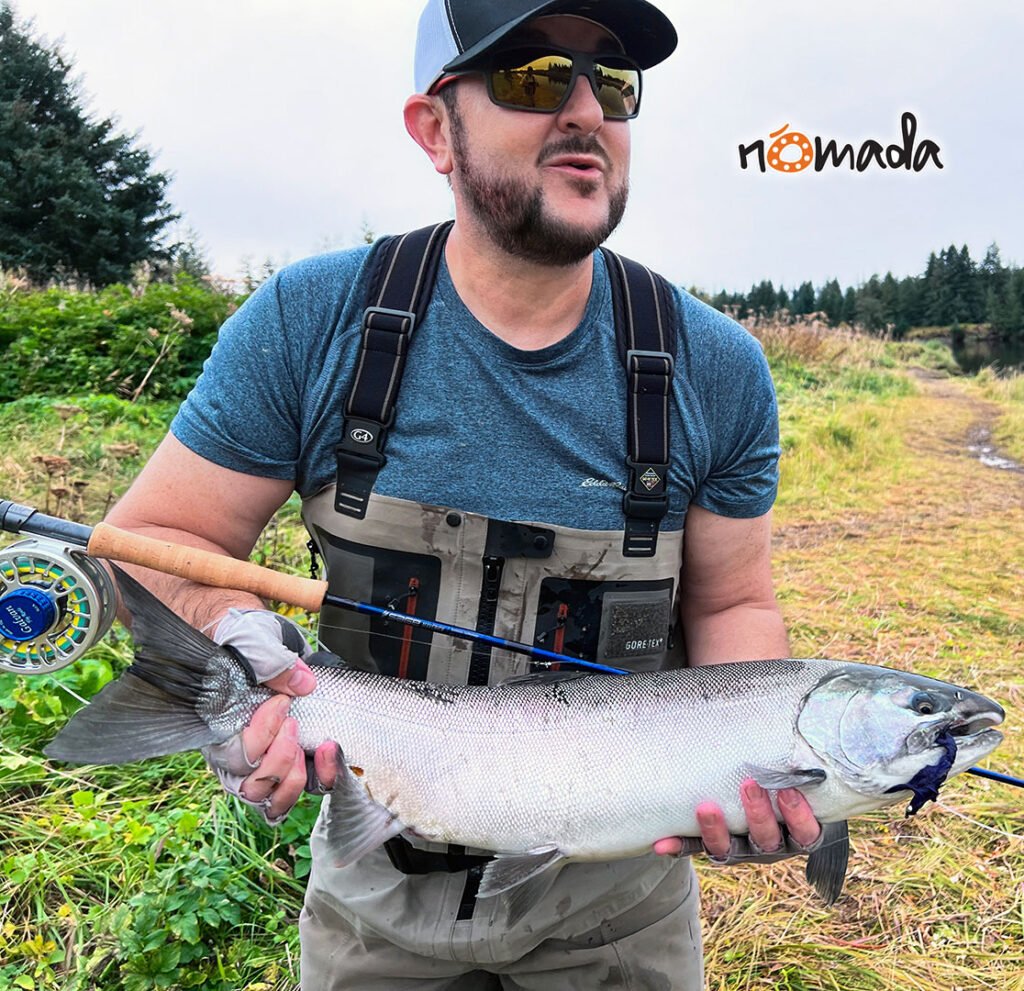 Nomada Fly Fish has assembled a fantastic self-guided fly fishing trip to target silver salmon (coho) on Alaska's wildly stoic Yakutat Peninsula. And when we say "affordable," we mean five nights of lodging and four and a half days of world-class salmon fishing for what you might spend on a single day of all-inclusive lodging and fly fishing in Alaska.
Want to know the best part? Our trip also includes a one-day fly-out via bush plane to a remote stretch of water at the advertised price!
While we'll take care of your accommodations at Leonard's Landing Lodge, transportation to and from the Yakutat Airport and fishing spots, and one-day fly-out, this is still a more "do-it-yourself" type of adventure. But don't worry; your knowledgeable trip host, Steve Berry, will be there to assist you every step of the way with gear and fly selection, meal planning, fishing license, and air transportation to and from Alaska. He'll even help coordinate professional guides if needed (an additional fee for guide service applies).
Upon arrival in Yakutat, our group will be transported from the airport to our cabin accommodations at Leonard's Landing. Besides being loaded with rustic charm, the cabin is comfortably equipped with three bedrooms/eight beds, electricity, a full kitchen, and two indoor bathrooms with hot showers. The main lodge has Wi-Fi and lounging areas suitable for hanging out and watching TV. Fishing for spawning silvers will primarily take place on the famous Situk and Lost rivers, Tawah Creek, as well as, Yakutat Bay's Shipyard Cove—located just steps from either side of the lodge's convenient peninsula location. Then, of course, we'll have the one-day fly out to more secluded water.
If you've been waiting for the perfect opportunity to check "Salmon Fishing in Alaska" off your fly fishing bucket list, give us a call,
and let us help you achieve this goal at an affordable cost.
PRICE INCLUDES:
5 Nights at the Leonard's Lodge, Yakutat, AK
4.5 Days Self-Guided Fishing
One-Day Fly Out to Remote River Location
Ground Transportation in Yakutat
All Taxes & Fees
Note: price is per angler/guest based on double occupancy; 2 anglers/guests per room. Single angler and/or individual room options may be available; contact trip host for details
NOT INCLUDED:
Air transportation to Yakutat, AK
Alaska State Fishing License
Meals and Beverages
Equipment and Flies
WHAT TO BRING:
8 to 10-weight fly rods
Floating fly lines
Flies
Waders
Insulation layers
Rain jacket
Polarized sunglasses
Hat
Sunscreen
BIGHORN RIVER GALLERY: